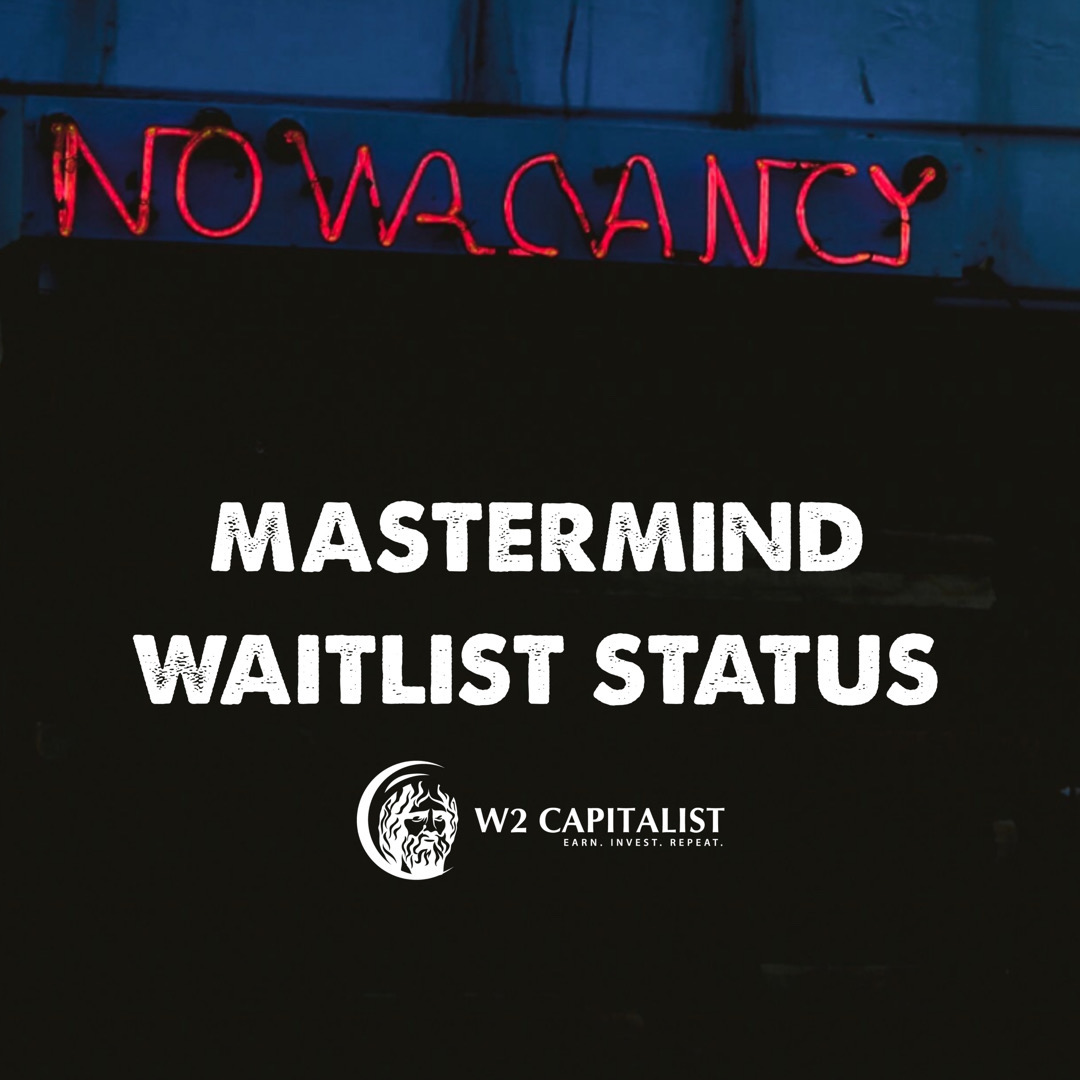 The Thursday night session is currently on waitlist status.To keep the integrity of the groups, size is limited.
You can check for availability in one of the other virtual mastermind times or join the waitlist .
Great achievement is usually born of great sacrifice, and is never the result of selfishness.
- Napoleon Hill // Think and Grow Rich
---
The W2 Capitalist Mastermind Group is designed to help men and women level up their real estate investing success while working a fulfilling and successful W2 job. As a member of this elite mastermind, you'll have access to like minded individuals coming together to collectively help you achieve your goals and the opportunity to contribute to others' success.
What's Included
Challenging Weekly Virtual Sessions
Access to Exclusive Facebook Group
Sharing. Advice. Motivation.
Community of Accountability
Book Club
Ability to Post Ads into The W2 Capitalist Community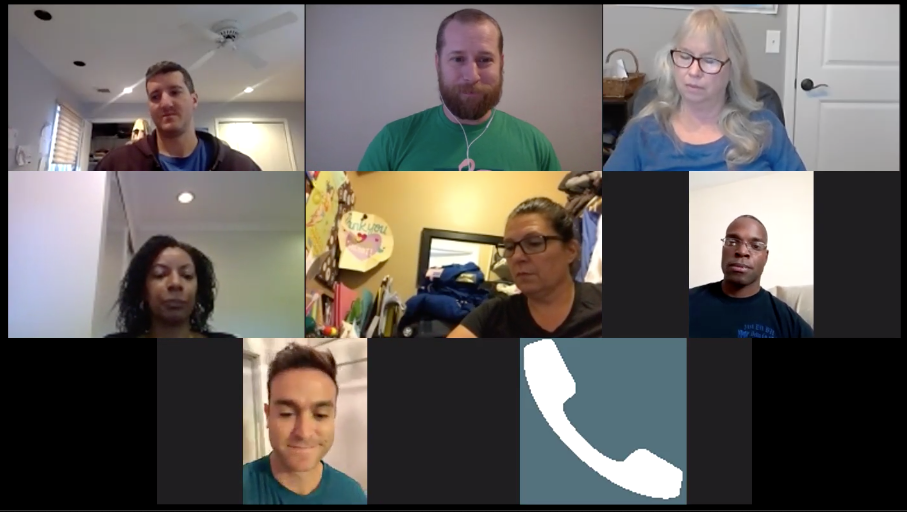 ---
EARN. INVEST. REPEAT.

"I can't express enough how much I have grown in such a short time working with Jay and the other W2 Capitalists. We have focused on defining and tracking our goals. As simple as that seems within 2 weeks of clearly defining my goals my growth has been exponential. We have viewed close to a hundred deals and made 10 offers. We have closed one deal and have another closing in a few weeks. I honestly need to consider thinking bigger when making my goals!"
- Kim S., Florida, W2 Job: Neonatal and Pediatric Critical Care Respiratory Therapist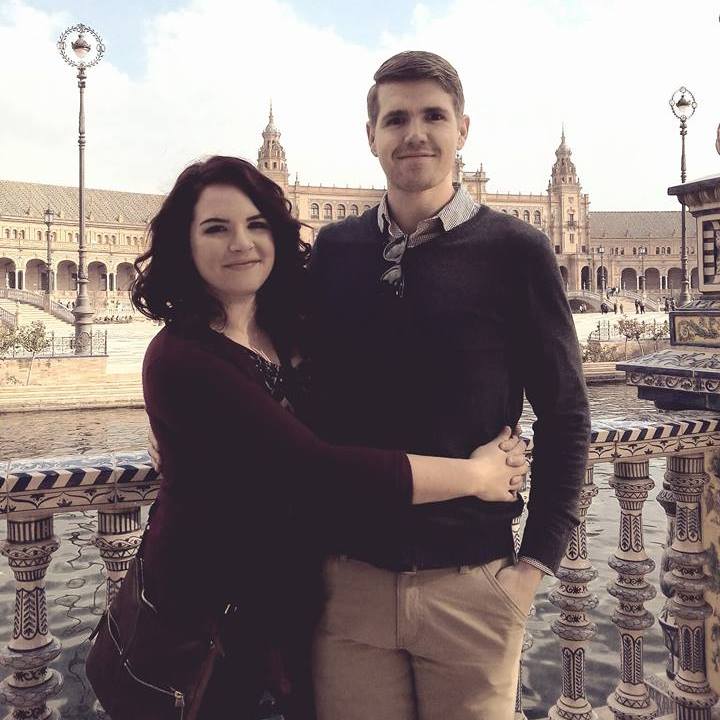 "I wanted to update you all on my forward motion this last week. A couple of you challenged me on our call last week to do more, so this is what I have been doing.
We put our most recent flip on the market on Tuesday. In a matter of 24 hours we had 21 Showings, and 4 offers, this afternoon when our broker did our offer presentation, we had a total of 8 OFFERS. We are under contract for well above asking! Crazy thing is, we were priced above the highest comps available...https://www.maplehousellc.com
Also, we are actively negotiating on 2 more flips and a triplex. Forward motion. Love this Miracle Morning Millionaire stuff. Thanks for the push."
- Patrick D. Florida, W2 Job: CyberSecurity Specialist
Your Instructor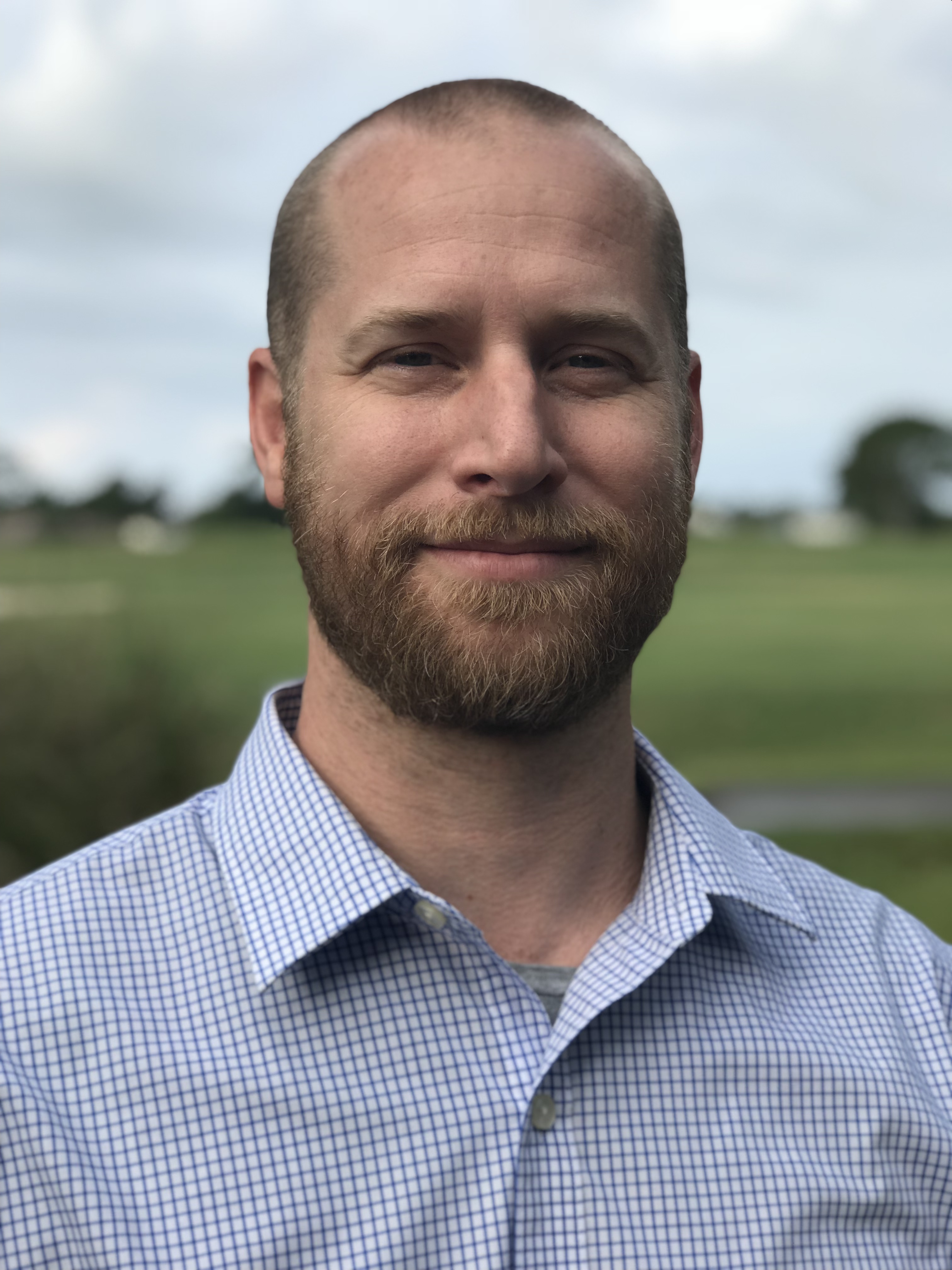 Husband, Father, Real Estate Investor & former W2 Sales Coach
PMP and MBA. Focused on a buy and hold strategy with 327 units in current real estate portfolio.
Founder, W2Capitalist.com
Frequently Asked Questions
When does the Virtual Mastermind start and finish?
The Virtual Mastermind starts when you sign up. You have to complete the pre-course work before joining your first virtual call. Virtual calls happen on a weekly basis and guest speaker calls will be announced when they are scheduled. No contract, you can leave at anytime but it is expected for a member to fully participate for a minimum of 6 months.
Do I need to have real estate investing experience to join the W2 Capitalist Mastermind Group?
No, experience is not required. The law of reciprocity comes into affect here. Ever noticed how most real estate investors aren't afraid of taking on a mentee or teach you a concept? Teaching is one of the best ways for us experienced real estate investors to learn.
What if I am unhappy with the Mastermind Group?
We would never want you to be unhappy! If you are unsatisfied with your purchase, contact us in the first 30 days and we will give you a full refund.
How often do we virtually meet?
Weekly via a virtual call (Zoom) and as often as you want in our private & exclusive Facebook Group.
Is interacting with other W2 Capitalists members outside of the virtual call allowed?
Absolutely and highly encouraged. The exclusive private Facebook group is where we chat and where daily & weekly challenges are posted but some team members have already swapped #s and had verbal 1-on-1 convos. One-on-one interaction is part of the "Power of the Mastermind".
How are W2 Capitalist members kept accountable?
Each week you'll have the opportunity to announce your self challenges as well as be challenged by others. This group is about taking action and encouraging others to do the same.
Why is there a cost?
Simply put, I want you to take this seriously. There are some minimal administrative costs I incur for hosting the calls and replays (in case you can't attend when they are live) but mainly to deter anyone who just wants to check it out and not really add any value to the other group members. We exist to push one another higher.
How big are the W2 Capitalist teams?
We limit teams to no more than 15 members and as growth happens, we'll expand into more teams so that everyone can build intimate relationships, gain knowledge and provide others feedback without getting lost in the "noise".
Can I just join a virtual call?
No. You have to accomplish the prerequisite work before joining your first virtual call and those are provided through this link, hosted at teachable.com: https://w2capitalist.teachable.com/p/mastermind . Most people accomplish these minimal tasks in just a couple of hours.
I have other questions. Who do I ask?
Me. Best way to get in touch is through my email: jay @ w2capitalist.com or cell 850.610.0966. Send me your questions.
When do the virtual calls happen?
Currently, virtual calls are held every Thursday evening at 7:30 CST. You can join one a month or all.
Course Curriculum
Start Here: Pre-Course Work
Available in days
days after you enroll
Additional Resources
Available in days
days after you enroll
Guest Call Replays
Available in days
days after you enroll